Packaging line for homeopathic oil
Our customer, a homeopathic drop manufacturer, contacted us for a complete line project for their dropper type containers. The company is located in Kentucky. He's ok with used machines, but in very good condition.
A PROJECT TO REINFORCEOUR AMERICAN PRESENCE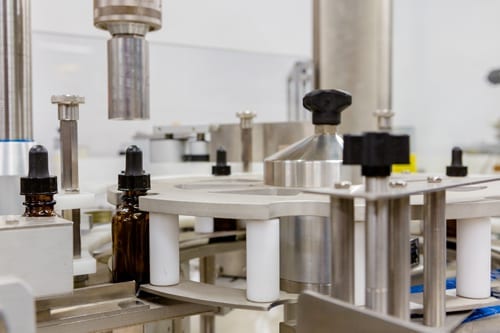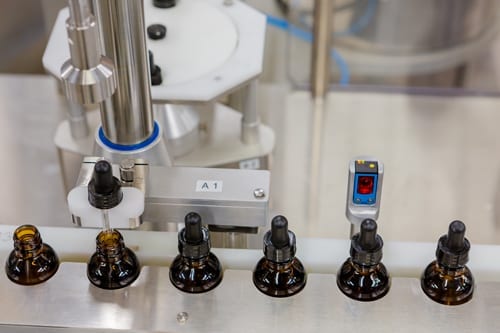 In order to deliver the best possible project for our customer, we decided to go with a monobloc in perfect condition that we completely refurbished for their needs. The monobloc comes with a liquid filler with one nozzle, a dropper inserter, a retorquer and a labeler. We added a neck bander with shrink tunnel, accumulation table and conveyors.
All the machines used, except the tables and conveyors, are second hand, but completely refurbished and adapted to the customer's containers. We integrated them all together in order to create a complete and automated line.
The customer is very happy with their new packaging line and this project allows us to solidify our presence in the US territory and in the growing homeopathic market. Indeed, this project already gave us come positive feedback with many other similar projects on the table.
We made more bottles in 2h30 then what we did in a complete day with our old machine. The technicians that participate in this project did an incredible job. Even with the problems, they were able to fix them all and I'm very happy.
Sébastien Sénécal - Operations and Supply chain manager
Jamp Pharma