Bottling Line for Hot Sauce
Our customer, a co-packer located in Quebec, wanted a new bottling line for one of their client, a manufacturer of hot sauce. The co-packers are companies that pack for many different manufacturers in the food industry. In the specific case of our client, with a new investment of 500 000$ in equipment, he wants to become a leader in co-packing of bottles in Canada.
A bottling line that allow usto build our brand new liquid filler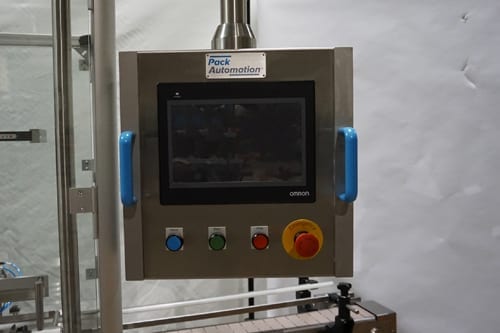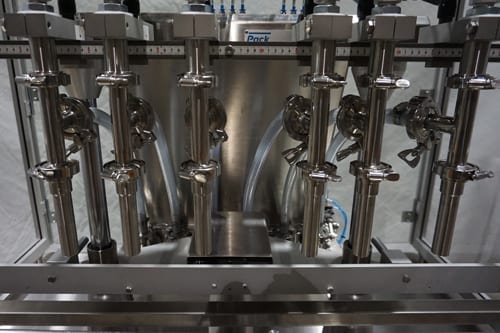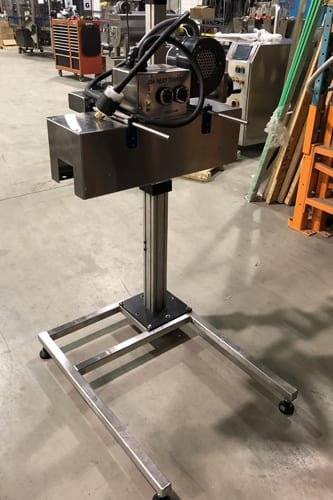 To achieve its objectives, our client needed a lot of new machines in order to serve the increasing demand for this service. Being a co-packer exclusively for bottled products, he needed a complete bottling line. Once again, we used our two divisions to their full potential by integrating new and used together. Indeed, we made our brand new liquid filler (more details here) and combine it with many used machines. These are: a new metal detector, a capper and a neck bander.
We also made few conveyors, rotating tables and star wheels for 90° turns in order to complete the packaging line. All of the machines, both new and used, were integrated together in order to create a turnkey project. Finally, we included the installation and training at the customer. The client is very happy with the project and we're happy to be able to help him in his desire for growth.
We made more bottles in 2h30 then what we did in a complete day with our old machine. The technicians that participate in this project did an incredible job.
Sébastien Sénécal, Operations and Supply chain manager
Jamp Pharma