END OF LINE FOR CHOCOLATE FONDUE CANNING
Our customer, a well-known chocolate canning manufacturer in Quebec, wanted an end of line for their cans. This customer had already bought a labeler made by our PackAutomation division. This labeler was one of the firsts we made back in 2014.
A CHALLENGE THATLIVES UP TO OUR TALENT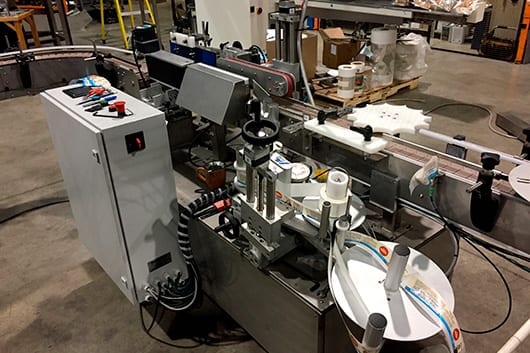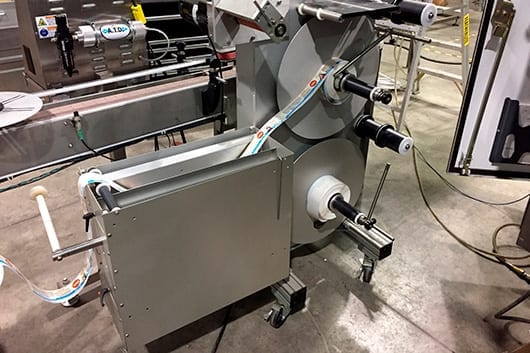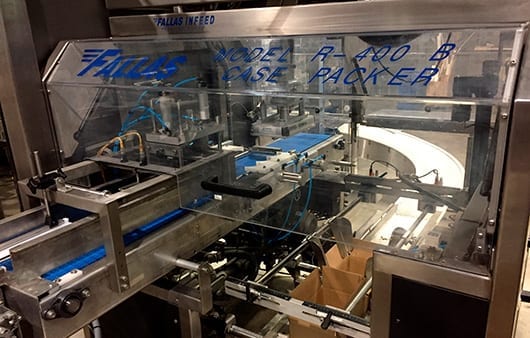 This time, the customer wanted a new labeler, a case packer and a palletizer. We divided the project in two phases: one for the labeler and the case packer, and another one for the palletizer.
In the first phase, Procepack and PackAutomation worked together to create a perfect labeler for the customer's two canning formats. The main challenge for the wrap-around labeler was the cans' conical shape. We added an unwind label to the labeler to prevent any lack of labels. For the case packer, we took a second-hand Fallas machine that we had in stock and that we completely refurbished to fit the customer's needs. The case packer came in three parts: case erector, case packer and case sealer.
We delivered the full equipment to our client, who was very happy with his machines. We look forward to working with him on the palletizer in the second phase.
From me and from the Sterigen team, I want to congratulate you and your team for the impeccable work you did for us.
Mitar Mojovic - Production Director
Laboratoires Sterigen