Neck Bander for small bottles
Our customer, a Quebec pharmaceutical company, needed a machine to apply security sleeves on two bottles formats. He wanted to use the same equipment for both formats.
A return to the sourcesfor Procepack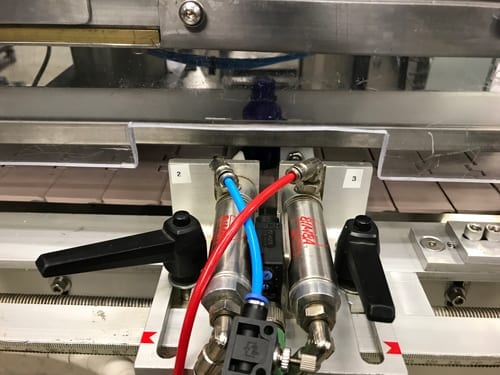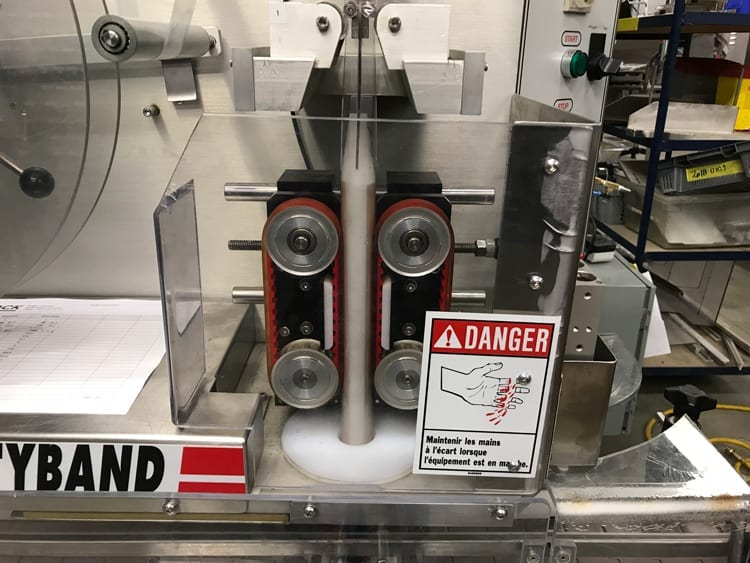 We came back to Procepack's roots and find them the perfect equipment that was in our inventory and adapted it perfectly to their needs. We decided to take a known manufacturer in the packaging industry, Artypac. We added a conveyor with an integrated shrink tunnel to seal the caps. Finally, we made all the toolings necessary for their two formats.
We finished the project with a FAT at Procepack and the customer received the machine in due form. He's very happy with his project and we're thrilled to be able to help him again. We're always proud the see our customer coming back to us for their packaging projects.
From me and from the Sterigen team, I want to congratulate you and your team for the impeccable work you did for us.
Mitar Mojovic, Production Director
Laboratoires Sterigen