Packaging Line for Bottle of Juice
Our customer, a juice producer in Quebec, needed a line for their bottles. Indeed, they needed few equipments for their packaging line. With the increased demand for their products, they needed a line to produce more.
A PACKAGING LINEINCLUDING NEW AND USED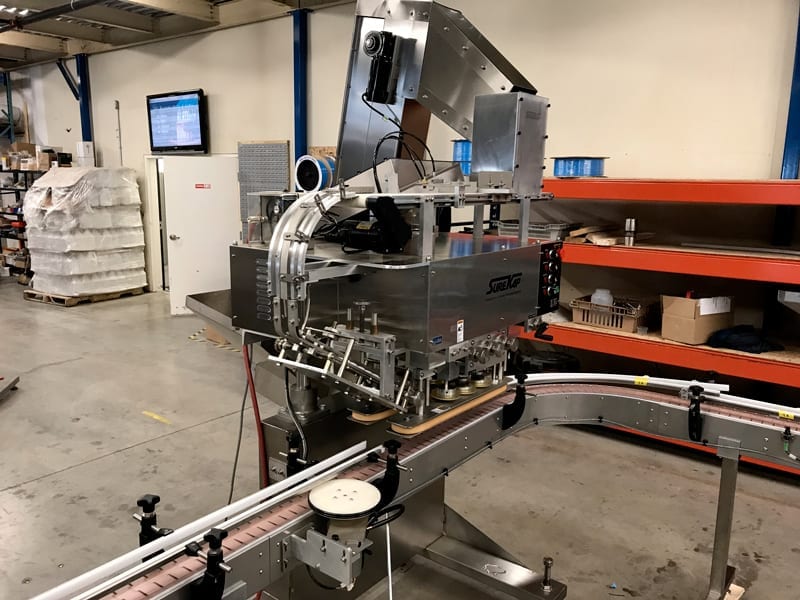 They needed a bottle unscrambler, an inline capper and a labeler. We worked with our division PackAutomation for this project. We sold them a Palace bottle unscrambler, a SureKap capper and we made one of our standard PackAutomation labeler. The labeler comes with one head, a top holding belt, a wrap-station and a spacing wheel.
All the equipments listed above have been integrated together on conveyors to get an automatic packaging line. The customer is very happy with the machines and we ended the project with the installation at its factory.
For the two projects they complete for us, Procepack showed great professionalism. The team met both pour expectations and our needs. I want to thank Procepack for both the machines and the after-sales service.
Production and Logistics Manager
Naturel Health product company