Packaging Line for Rustproofing Buckets
Our customer, a chemical car product manufacturer, wanted a complete packaging line for their buckets of rustproofing liquid. He didn't necessarly need high speed, but a turnkey solution.
A FILLING LINEFOR A COMPLEX PRODUCT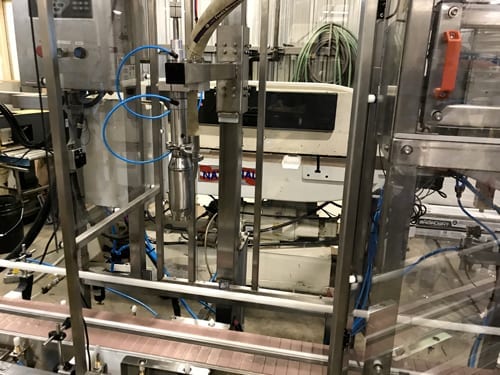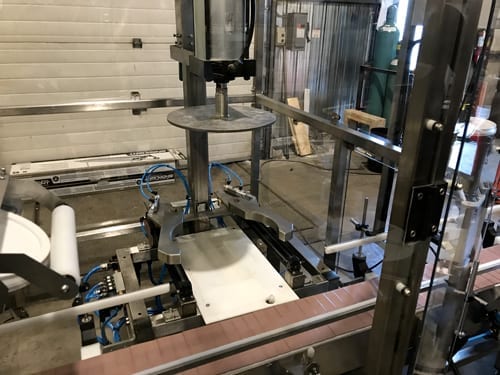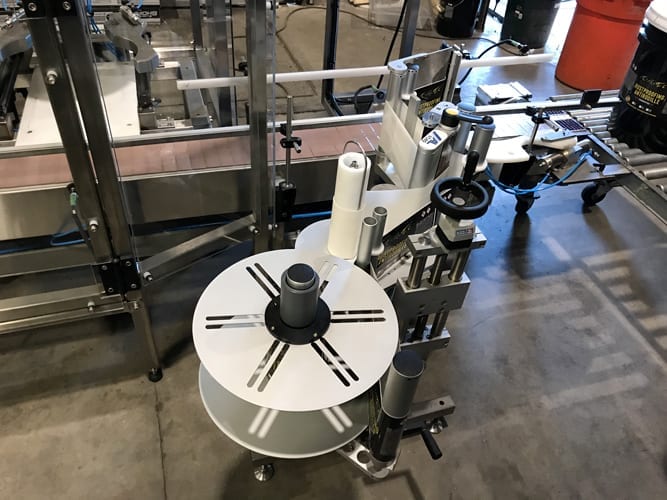 The complete packaging line included all the machines needed to do a final product. We made them a liquid filler, a capper and a labeler all-in-one. Indeed, we started the project with a liquid filler with many options, such as shutoff nozzles. After, we sold them a pushing type capper for buckets. Finally, we added a one head labeler. We complete the machines with conveyor passing through the stations.
The customer is very happy with their new packaging line and we wish to help them later in a future project.
Zenith Lab inc direction would like to underline the excellent work done by your professionnal team. We were conscious that the integration mandate giving was complex, because the 12 stations to integrate came from different manufacturers around the world and the documentation was incomplete. The success of the project is directly related with the expertise and multitasking experience of your technicians.
The Direction
Zenith Lab