Tablet
packaging line
Our customer, a well-known natural product manufacturer in Quebec, needed a packaging line for their tablet bottles. They needed a fully automatic and integrated line for every step, from empty bottles to labeling. We gathered high-quality equipment to create one of our proudest achievements to date.
THE PERFECT EXAMPLE OF NEW AND SECOND-HAND SYNERGY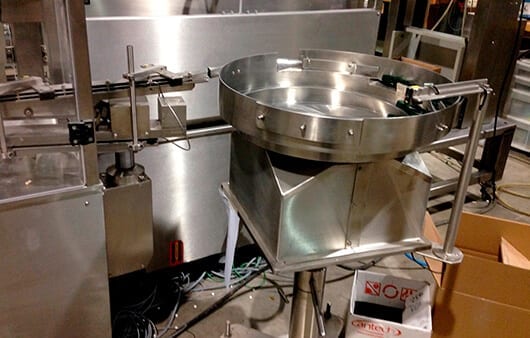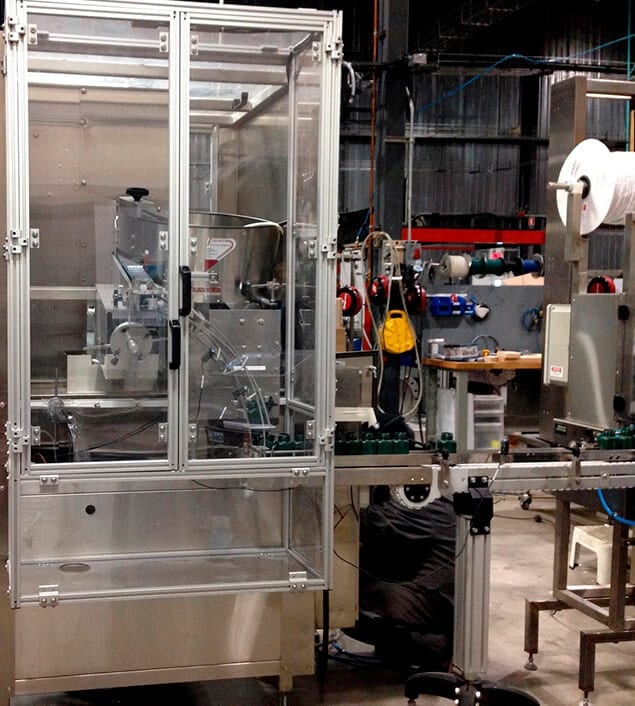 The complete line includes:
Palace Packaging bottle unscrambler
Speck-Tech dessicant inserter
Top-quality IMA Swiftpack monobloc tablet counter-capper
Cap sorter
Sigma Caps Seal induction sealer
PackAutomation five-panel labeler
Imaje laser coder
Procepack accumulation table
We integrated all the equipment to create a complete packaging line. To all the equipment hereof, we added several conveyors and controls. We run the line at 40 bottles per minute, but it can go much faster depending on the tablet size and quantity.
This is one of our proudest achievements: we integrated second-hand high-end machines like the IMA monobloc with new products made by our team like the PackAutomation labeler. In fact, this PackAutomation labeler is the first five-panel labeler that we made, and the result is perfect.
We performed the tests with the customer, who was thrilled with his line. The next step will be installing the line in the factory. As always, we'll also offer our peerless after-sale services. With Procepack, customers become partners!
For the two projects they completed for us, Procepack showed great professionalism. The team met both our expectations and our needs. I want to thank Procepack for both the machines and the after-sales service.
Production & Logistics Manager
Natural health product company