Two heads labeler for cleaning products
Our customer, a cleaning products manufacturer in Ontario, needed a labeler to complete their packaging line. Having many various products, they wanted a flexible machine for their different formats.
A PROJECT THAT ALLOWS USTO IMPROVE OUR OFFERED PRODUCTS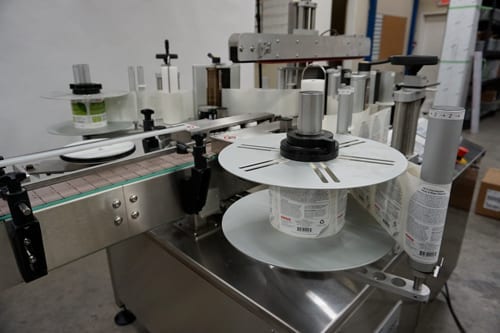 Being specialized in labelers, we proposed them a machine completely adapted to their needs. We opted for a two heads model, the DuoLabel Pro. We added many of our options: spacing wheel, bottle aligner and top holding belt. This project allows us to refine our standard model by adding an inclined control box made in stainless steel and a wider screen.
The customer is very happy with its new labeler and we have a lot of projects on the table with him. We're always thrilled to help our customers is their project and, in the meantime, improve our products range that we offer.
Everyone at Procepack shows great professionalism. Their expertise in the packaging field allows us to acquire a high-speed labeler that meets our needs, in the delays and costs. All the aspects of the project has been skillfully managed. Thanks to Procepack for their great collaboration throughout the project.
Éric Gauthier - Operation Director
Maison Orphée