Vial automatic cartoner
Our customer, a pharmaceutical company, wanted to include their vials and instruction pamphlet in a box. The customer wanted to increase their production with a high-speed and high-end machine at a good price.
A PROJECT IN COMPLIANCE WITH HIGH PHARMACEUTICAL STANDARDS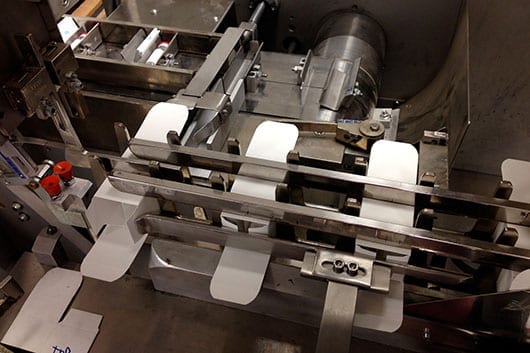 We found the perfect equipment for our customer's needs: a Romaco cartoner in mint condition. We added a Wolke coder to the machine and integrated the coder controller with a keypad on the side. Given this cartoner is a high-quality reliable machine, we pushed it to 80 vials/min (see video). With a large carton and instruction pamphlet magazine, the production hardly ever stops.
This project's highlight definitively is the speed of the cartoner and the technology that comes with it. The biggest challenge for us was working with a two-section carton and ensuring that each section is filled with the right products: the vial or the pamphlet.
The customer was very impressed during the FAT and seemed very happy with what Procepack delivered. Hopefully, we'll do business with them again in the future. With this project, Procepack increases its presence in the pharmaceutical industry.
I want to personally congratulate the two technicians that show an immense professionalism and a great thoroughness. All the jobs have been done in the respect of the delays and according to the quality standards of our company. This project meets the requirements.
Denis Archambault - Maintenance Supervisor
Galderma