14 May 2019 | News
Toronto PackEx 2019
procepack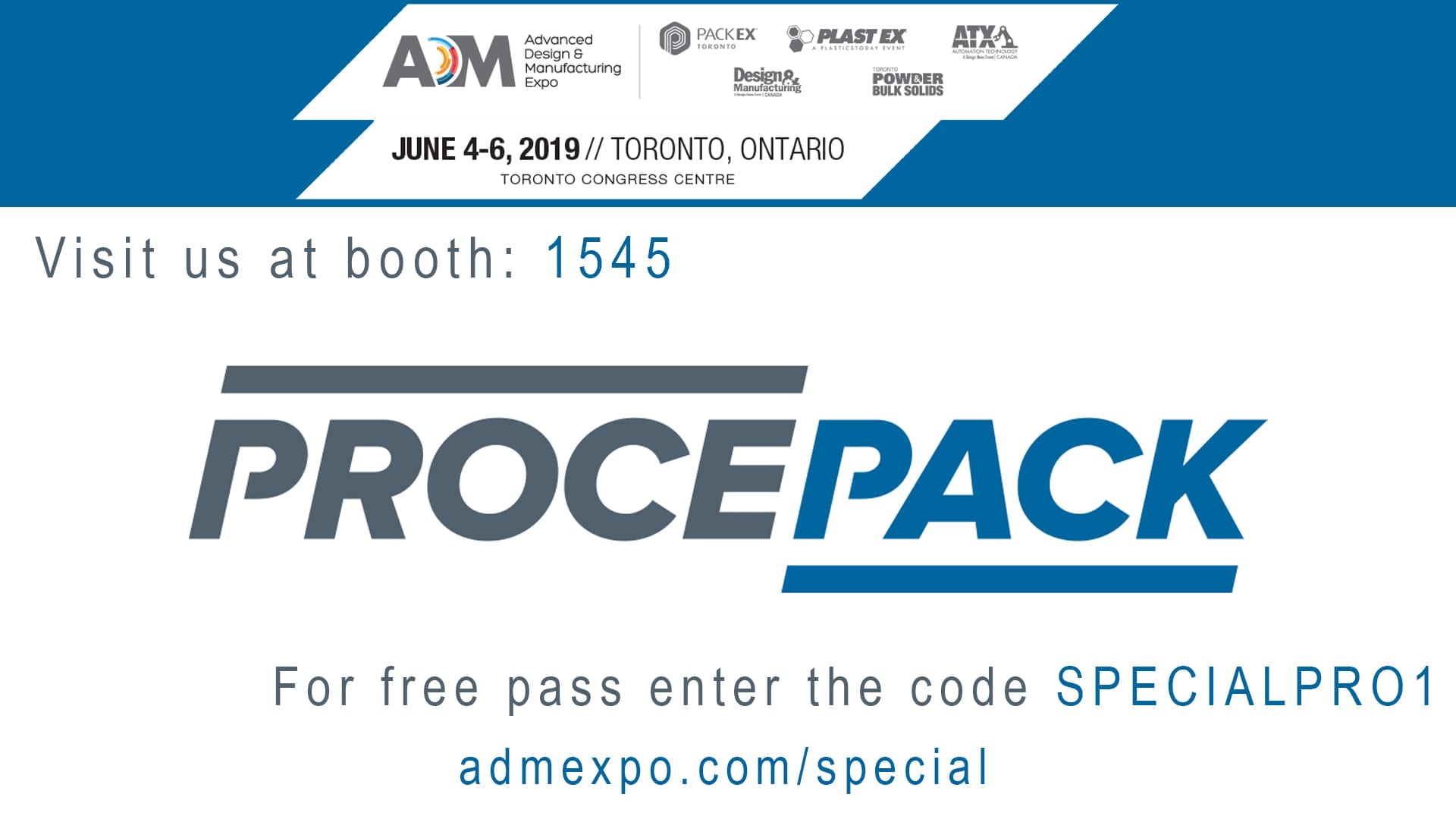 PROCEPACK AND PACKAUTOMATION WILL BE PRESENT AT THE ADVANCED DESIGN & MANUFACTURING EXPO IN TORONTO. THE SHOW WILL BE HELD JUNE 4 TO 6 2019 AT THE TORONTO CONGRESS CENTER. OUR BOOTH NUMBER IS 1545 IN THE PACKEX SECTION.
During the show, we will present many of our existing machines, such as labelers, liquid fillers, rotating tables and conveyors. In addition, we'll show our brand new products that we just finished, like the automatic cappers. Finally, we'll have our new booth, the one we had in Montreal in November.
For free passes, you need to visit admexpo.com/special and click onRegister. Next, enter your informations and write the promo code SPECIALPRO1 for a free pass, value of 179$ + tax.